Welcome back!
You have item(s) in your bag - would you like to view your bag now, checkout or continue shopping?
The average person walks the equivalent of 3 times around
the earth in their lifetime so proper support is essential.

two podiatrists measured over 10,000 women's feet throughout New Zealand to determine what makes the perfect fit. Backed by this research and expertise, Ziera was launched so women could walk in superior comfort without sacrificing their style.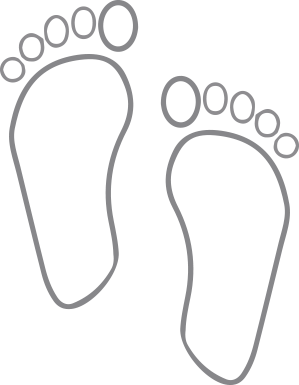 is a layered construction with a range of anatomically contoured PU footbeds for shock-absorbing, flexible arch support that targets different podiatric needs. Most styles are removable, easily facilitating custom orthotic use.
For over 70 years, Ziera was owned and run in New Zealand
by the families of those two innovative podiatrists.
Ziera is now under the care of the Munro Footwear Group, an Australian family business representing many well-known brands focused on comfort, lifestyle and design, like Diana Ferrari, Supersoft, Mathers, Midas, Mountfords, Mollini, Cinori and Django & Juliette. The Munro Footwear Group is committed to upholding and developing Ziera's mission to blend fashion-forward design with scientific podiatric support.